Can your packaging be recycled?
26th November 2020
All our packaging now contains on-pack recycling logos to help you identify which parts you can recycle and which are not currently recycled. Our cardboard cartons are widely recycled by local councils as part of their kerbside collection schemes. These are often turned into more cardboard, although some councils compost the cartons instead. At the moment our plastic-based packaging is not recycled by many local councils. The inner bags used for most of our cereals can be recycled with shopping bags at larger retailers. We are however, working closely with a number of organisations and our suppliers to improve the recycling of these materials.
You can find out more about recycling in your area by visiting recyclenow which provides useful information to help you recycle your packaging and explains how on-pack recycling logos work.
Brand News
Welcome to the best place for all the latest news and press releases from around the world of Weetabix.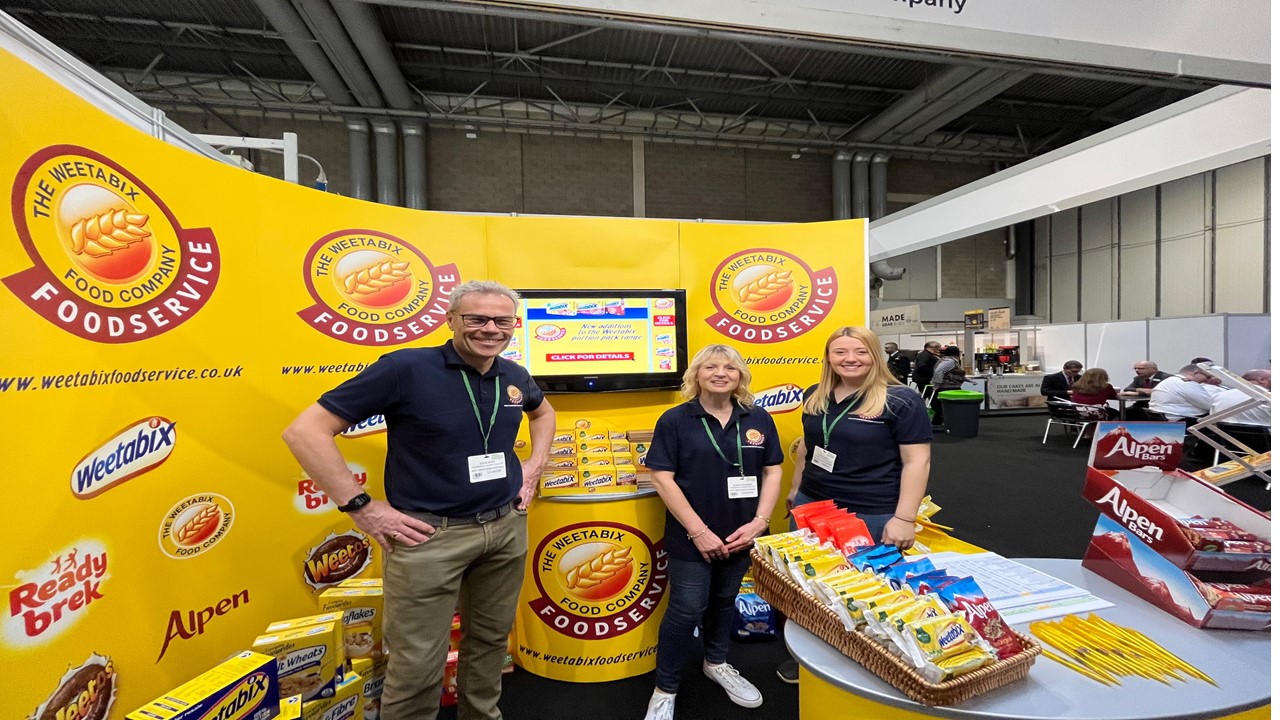 Weetabix at the Public Sector Catering Expo
29th March 2022
Recently the Weetabix Foodservice team exhibited at the Public Sector Catering Expo at the NEC. It was great to meet up with loads of our customers & colleagues from across the public sector and to give out what seemed like a ton of samples of our NEW Boxed Portion Pack […]
Read more
Weetabix expands portion pack range to support growing OOH breakfast occasions
21st February 2022
Out of Home breakfast occasions are still growing and portion pack sales have risen by over 20% in the last year. To meet this need, Weetabix is introducing some exciting new additions to its foodservice portion pack range to ensure Out of Home operators make the most of breakfast sales. […]
Read more