Which of your products contain Folic Acid?
26th November 2020
Folic acid is important for normal cell development and healthy blood and helps with normal maternal tissue growth during pregnancy.
Good sources of folate include fortified breakfast cereals, leafy green vegetables and orange juice. Click here to see a list of our products that contain Folic Acid.
Brand News
Welcome to the best place for all the latest news and press releases from around the world of Weetabix.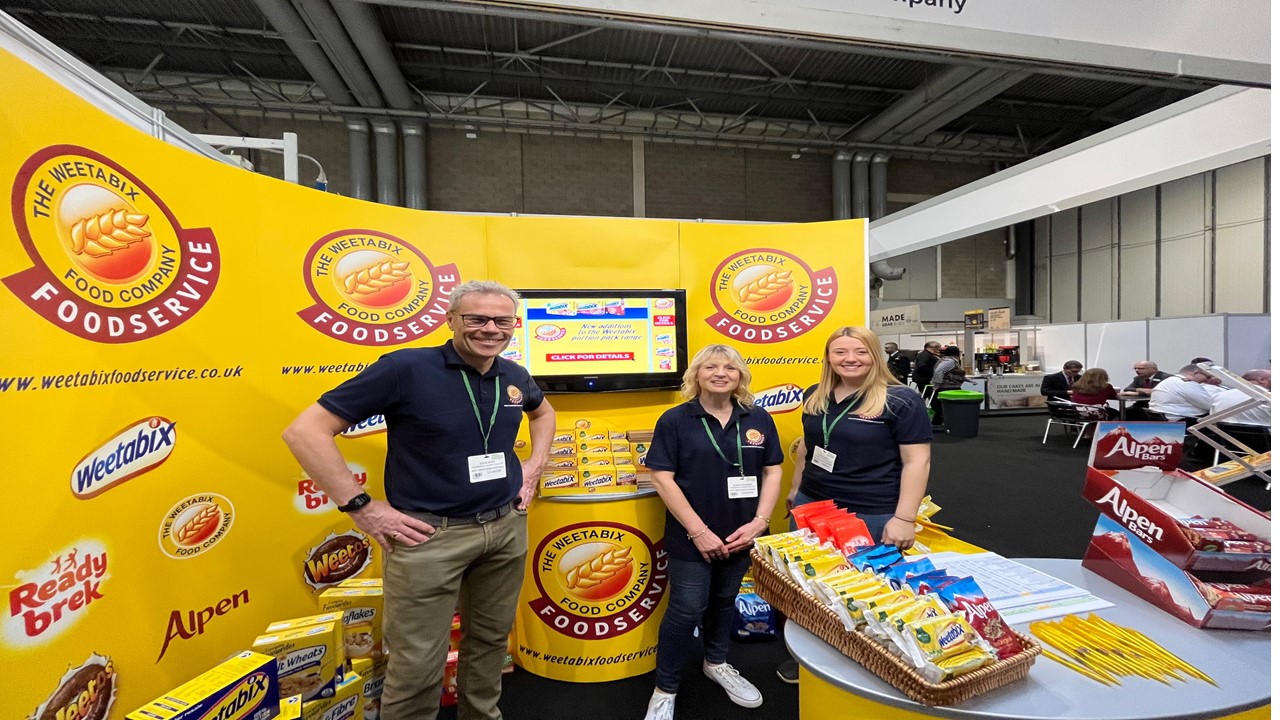 Weetabix at the Public Sector Catering Expo
29th March 2022
Recently the Weetabix Foodservice team exhibited at the Public Sector Catering Expo at the NEC. It was great to meet up with loads of our customers & colleagues from across the public sector and to give out what seemed like a ton of samples of our NEW Boxed Portion Pack […]
Read more
Weetabix expands portion pack range to support growing OOH breakfast occasions
21st February 2022
Out of Home breakfast occasions are still growing and portion pack sales have risen by over 20% in the last year. To meet this need, Weetabix is introducing some exciting new additions to its foodservice portion pack range to ensure Out of Home operators make the most of breakfast sales. […]
Read more